Catering
Styles
Whatever the occasion, we offer an array of catering styles to complement your event.
Whether it's an abundant brunch grazing table at your engagement, a 21st birthday BBQ, or an interactive chef's station at your next corporate event, we can offer many style of service to offer a complete catering solution.
A few ideas of what we can offer: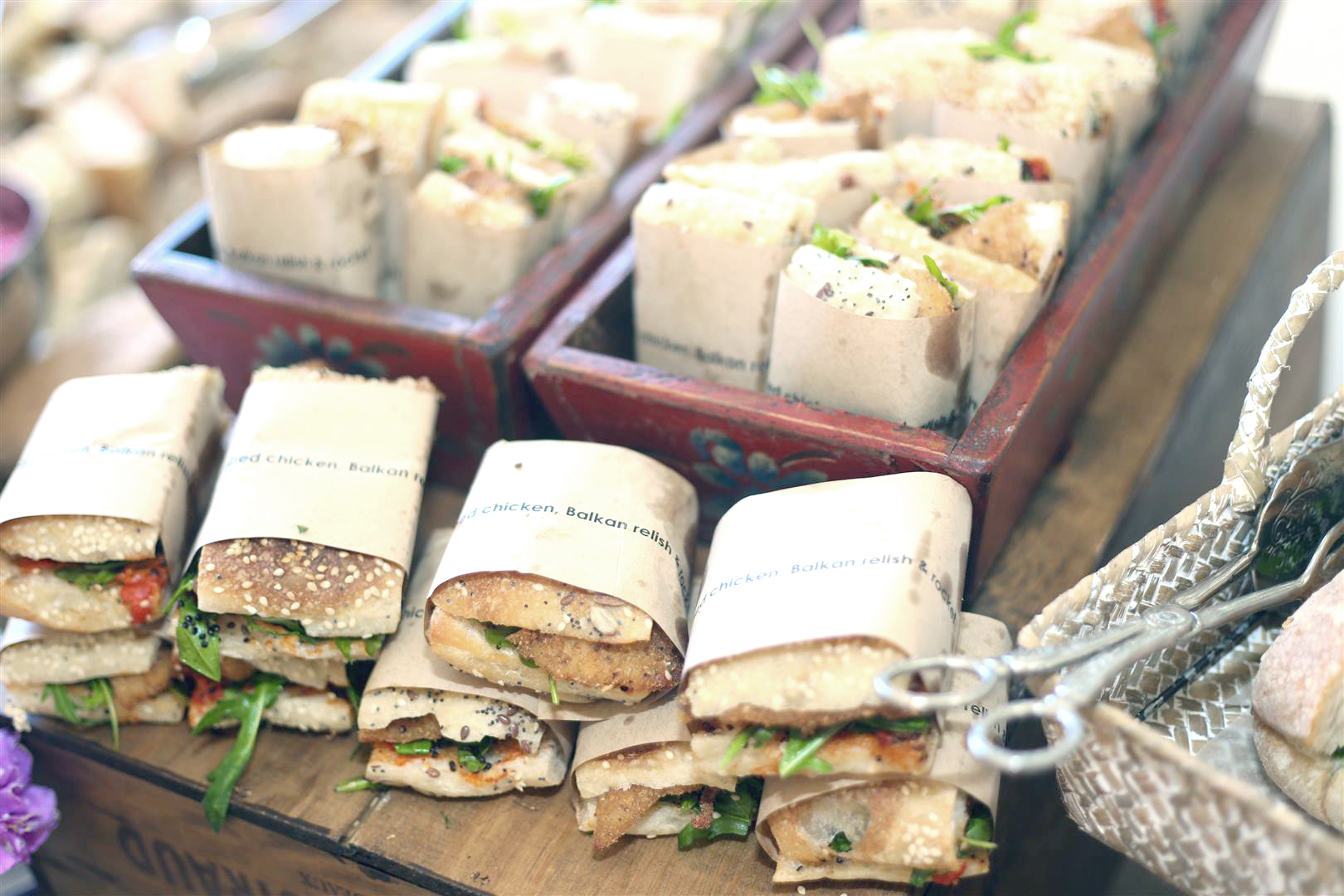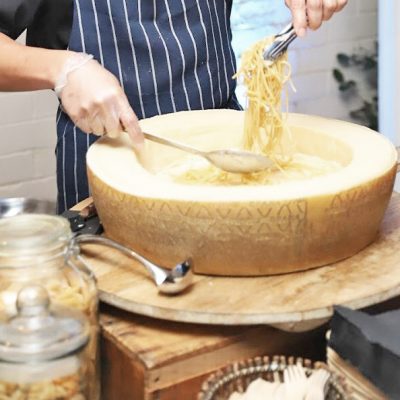 Interactive Chef Station
Chef Stations are a great way to add some unforgettable fun to any event. Our gorgeous stations can be seamlessly incorporated to the theme of the party, provide an interactive culinary experience for your guests, and set your event apart from other events!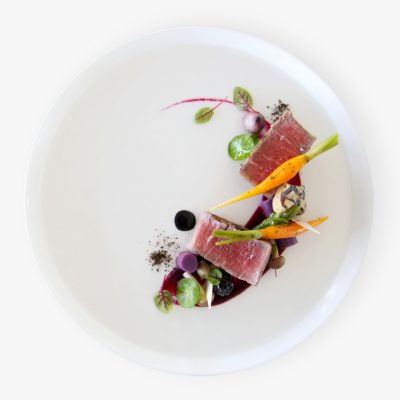 Seated Meals
Our team can cater your seated meal event at home or at a venue. From one course, to alternated meals, to an elegant degustation meal, we can turn your event into a stylish culinary experience. Work with us to select a beautifully crafted meal to give your guests the ultimate restaurant experience.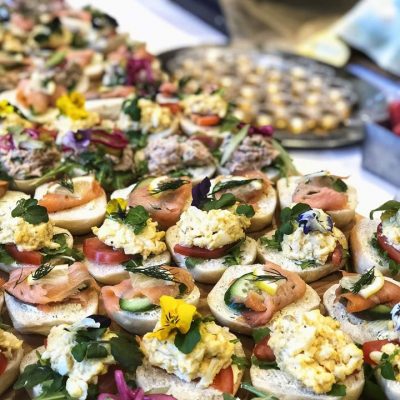 Tablescapes
Tablescapes promote social dining and are a visual wow at any event. From brunch, to dinner, to a late night graze, we have turned many tables into superb works of art.
Our Tablescapes are not just about cheeses and charcuterie. We can create these masterpieces to suit any time of the day and any meal for any required length of time.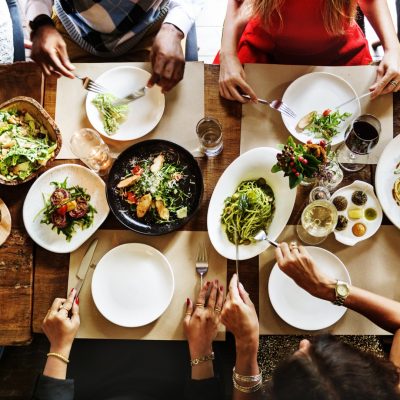 Shared Meals
Shared, 'family style' dining encourages guests to break bread and burst into conversation, creating a relaxed and informal atmosphere while maintaining a high standard of elegance. It's like inviting your guests to your home, with all the energy and conversation that only a family occasion can provide.
We take great pride in our beautiful serving dishes which we ensure are shared between small numbers of guests to ensure maximum comfort of service and fit in with any table layout.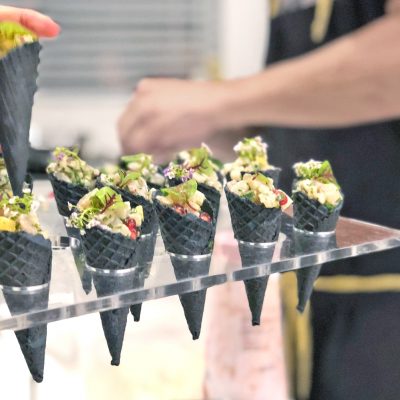 Canapés
Whether you are looking to host an informal corporate canape gathering, or a decadent stand up dinner on an epic scale, we can design your menu. Our experienced staff will work with you to create a bespoke canape menu using the finest seasonal ingredients to ensure your event exceeds expectation.
From pre-dinner champagne, to a stand up meal extravaganza, we have served fun exquisite bites as well as delivered a sophisticated fine dining canape experience. We have even catered breakfast canape parties!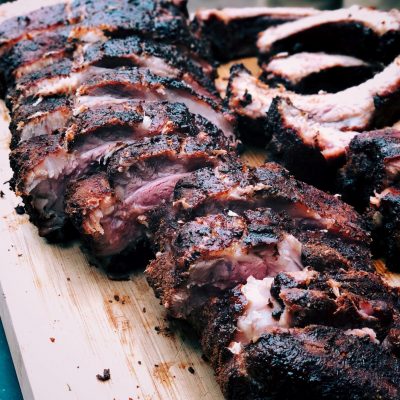 BBQ
Nothing says party more than alfresco socializing.
We can help you turn your next event into a special gathering, whether sit down or cocktail style, smart or casual.
We have an endless list of special BBQ items to suit any event, from artisan chorizos to sous vide eye fillets – nothing is ordinary! BBQs can be the theme of the party or we can seamlessly include a BBQ, spit or woodfired oven items as part of the menu.